I feel like this trend has been going on forever. I don't know exactly how long but it feels like a lifetime. Do you know what I am talking about. I am sooo over HERVE LEGER dresses.
Herve Leger dress has been seen on many people including Kim Kardashian, Paris Hilton, Blake Lively, Victoria Beckham, Mischa Barton, and many more.
I feel like every time I see one of these dresses, I think "again, please find some other kind of dress"
Am I just crazy or do you feel this way too.
Let me know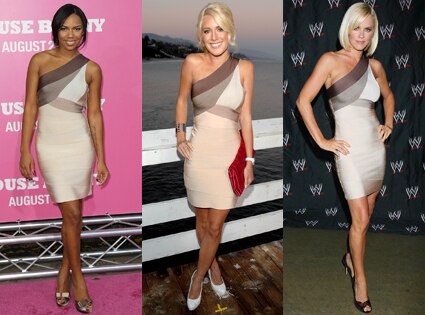 XOXO
Anna