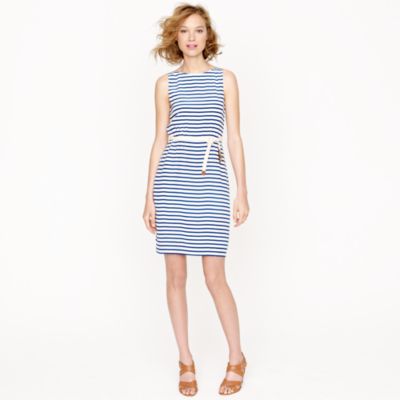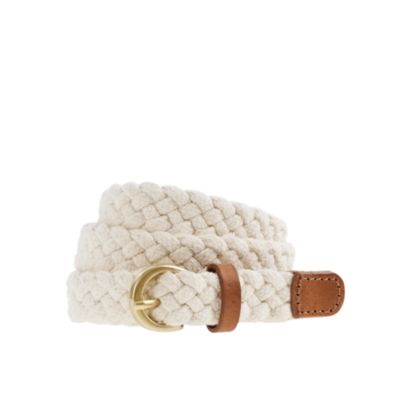 I was cutting it close to the wire, but I needed 2 dresses this week. One for Honors Convocation and for other ceremonies of Thursday. I was searching for a white and I decided I really wanted
this Brooks Brothers dress.
So my dad wanted to meet up with me anyway so I asked him if he would like to go to the mall with me. He kept telling me how he just got this bonus at work, so I asked him, politely, if he would like to buy me the dress. Of course he did because I am the only daughter that talks to him anymore but whatever. They didn't have that dress at Brook's Brothers and I didn't know what size I wore- plus it wouldn't get to me in time- so we walked around the mall for about 2 hours. I felt bad making him walk that much, plus I am a very fickle person, but I narrowed it down between 3 at J Crew and 2 at Lilly Pulizter. I chose this adorable blue and white striped dress which I am wearing today, and I will be wearing on Wednesday or Thursday. He also purchased me the J Crew woven belt, which I don't really think goes to well with the dress, but that is how they put it on the model.
The day before, I went to the same mall with my mom and my twin sister, Isabelle, who is also being honored, to find a dress. My mom was planning spending $100 on each, but she was presently surprised when I fell in love with this floral dress for BP Nordstrom that was only $44! Needless to say, I am in love with both of these dresses!